Safeguarding Advice for Parents and Carers
Contents
Online Safety
Young Minds
Safer sleep for babies
PACE 'Keep Them Safe' CSE Training Resource
Early Help Support for Families
Substance misuse and young people
Online Safety
You will find below a number of resources to help you to find out more about what your children might be doing online and give you some simple, practical and easy advice on the steps you can take as a parent to keep them as safe as possible.
*NEW*  Let's get talking about online safety during COVID-19.  Have a conversation with your child about;
Social Media Safety Guides for Parents and Carers
How to Report Content on Social Media
Marie Collins Foundation - How can I help my child guide [external link]
Darlington Internet Safety Partnership
Darlington Internet Safety Partnership aims to build digital literacy and resilience skills in children, young people, professionals, parents and carers. 
Their aim is to increase knowledge and skills to safely use the internet and social media as well as developing a strong understanding of social media apps, cyberbullying, Child Sexual Exploitation (CSE), identity fraud, radicalisation, gaming, digital footprints and much more.
Internet Safety Partnership [external link]
Durham Constabulary Cyber Harm Reduction Team
The Cyber Harm Reduction team within Durham Constabulary are keen to promote these parents guides on cyber safety.
Cyber Protect [PDF Document]
Cyber support leaflet [PDF Document]
Parents Guide to Cyber Safety booklet [PDF Document]
Additional resources on keeping safe online are available below:
NSPCC Online Safety [external link]
Children's Commissioner website. [external link]
UK Safer Internet Centre [external link]
Ashleigh's Rules
Ashleigh Hall, a 17 year old from Darlington, was raped and murdered by a stranger posing as a teenage boy on an internet social networking site. Her parents have worked together with police to create "Ashleigh's Rules" so that other children and young people can be kept safe.  
Ashleigh's Rules [PDF Document]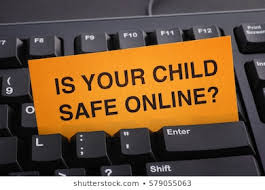 Young Minds offer free, confidential online and telephone support, including information and advice, to any adult worried about the emotional problems, behaviour or mental health of a child or young person up to the age of 25. Visit the Young Minds website [external link].
Safer Sleeping advice
Becoming a parent is a special experience, but can be very daunting, especially when it comes to keeping your baby safe.
Below are some simple dos and don'ts for safe sleeping.
DO place your baby on their back to sleep, with their feet at the end of their cot or Moses basket
DO keep your baby smoke free during pregnancy and birth
DO place your baby to sleep in a separate cot or Moses basket in the same room as you for the first six months
DO breastfeed your baby, if you can
DO use a flat, waterproof mattress in good condition
DON'T sleep with your baby in a bed, on a sofa or in an armchair
DON'T sleep in the same bed as your baby – the risk is further increased if you smoke, drink or take drugs or if your baby was born prematurely or was of low birth weight
DON'T let your baby get too hot
DON'T cover your baby's face or head while sleeping or use loose bedding
DON'T put your baby to sleep next to another child
The Lullaby Trust [External link] promotes expert advice on safer baby sleep and provides special support for anyone bereaved through Sudden Infant Death Syndrome (SIDS).
Sudden Infant Death Syndrome (SIDS) is the sudden and unexplained death of a baby where no cause is found. While SIDS is rare, it can still happen and there are steps parents can take to help reduce the chance of this tragedy occurring.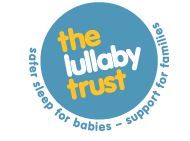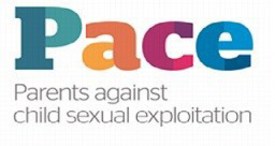 PACE (Parents against Child Sexual Exploitation) 'Keep them Safe' CSE Training Resource
PACE (Parents against Child Sexual Exploitation) [external link] are providing a free CSE training resource for parents and professionals called 'Keep them Safe'. It is an introductory online course designed to help teach the signs and impacts of CSE and what to do if you think a child is being exploited. The resource provides a good overall understanding of CSE with links to films and resources as well as e-safety advice. A certificate will be provided upon completion.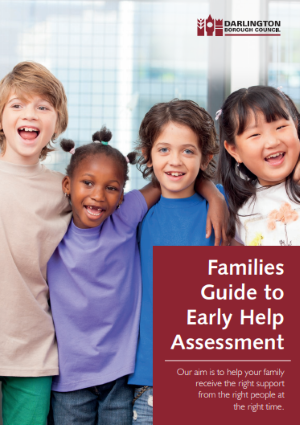 Early Help Support for Families
Families can access Early Help support [external link] through completing an Early Help Assessment. The assessment is developed with child/young person, parents/carers and the professionals that are working with the family such as school, college, GP, Doctor, Health Visitor, Midwife, Nursery Nurse, police, Children's Services etc. The Early Help Assessment is designed to ensure that children, young people and their families receive the right support at an early stage to reduce the chance of escalation to specialist services. This tool should be used at the earliest opportunity when a family's needs are not being met by universal services.
Substance Misuse and Young People
SWITCH is the young people's substance misuse team based in Darlington.
The purpose of the service is to help young people who are misusing, or at risk of misusing drugs and alcohol. Our aim is to offer information, education and practical support. 
The team is child/family focused and works flexibly and creatively to overcome problems associated with substance misuse. We provide a holistic approach which centres on the health and well-being of young people.
For further information please contact the SWITCH team on
FREEPHONE 0800 862 0987 or text 07590 442 804.