Safeguarding Advice for Children and Young People
Welcome to the Children and Young People's section of our website, you will find some useful information to help you get the best advice on keeping yourself safe.
Safeguarding is about keeping children and young people safe by protecting them from harm, supporting their development and making sure they grow up in a safe environment.  
Child Protection is the term used to describe the actions of certain organisations, such as Children's Services, the police and health organisations, in their efforts to make sure children are safe from abuse and neglect.
Abuse can be physical, emotional or sexual, exploitation and grooming.  Abuse can have long term effects on children's health, development and wellbeing. 
Those organisations who come into contact with children and families in their every day work, have a duty to safeguard and promote the welfare of children. 
Darlington Safeguarding Partnership is a multi-agency partnership of different organisations whose goal is to keep children and young people safe.   Our job is to make sure that Darlington is a safe place to live.  
How do we do this?
We make sure that all people who work to protect children and adults, such as doctors and nurses, the police, teachers and social workers all work together to make sure that children and adults who need help are safe and given support. We have meetings where we make sure that everyone is doing things properly and that children, young people and adults in Darlington are safe.
We would like to hear from you!
To do our job properly we need to know what you think. What can we do to keep children and adults safe, do you have any ideas? What are you worried about? Do you have any questions? You can contact us at any time by e-mail DSP@darlington.gov.uk with your ideas.
What do I do if I need help?
If you are worried about yourself or another child who is being harmed you can contact the Children's Access Point by telephoning 01325 406222 or if you prefer you can contact Childline on 0800 1111 and this call will be free.
Your ideas are important to us!
Here is lots more information for children and young people. We would like to know what you think about our website and if you have any ideas about what you would like to see on our website or any questions please get in touch. You can send an e mail to DSP@darlington.gov.uk or you can contact a member of staff within the business unit on 01325 406451.
Additional information and advice on keeping safe is shown below
Stay safe over the summer - water safety messages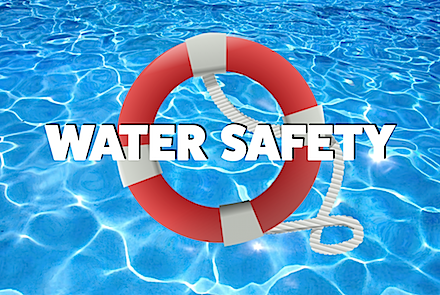 As the weather improves and the school holidays begin and we all go outside more, on a hot sunny day you may be tempted to go for a swim in open water, but you are putting yourself at risk of drowning by swimming in rivers, lakes, canals or reservoirs.
The water may look safe but it can be dangerous even for a strong swimmer, the dangers of water include:
very cold temperatures
hidden currents
it can be deep
it is difficult to estimate depth
there may be hidden rubbish like shopping trolleys or glass
it can be difficult to get out due to steep or slippery banks
there are no lifeguards
water pollution can make you ill.
Further information and resources about keeping yourself safe are available through:
Royal Society for the Protection of Accidents [external link]
Royal Life Saving Society UK [external link]
Royal National Lifeboat Institution (RNLS) [external link]
Young People Conference 2019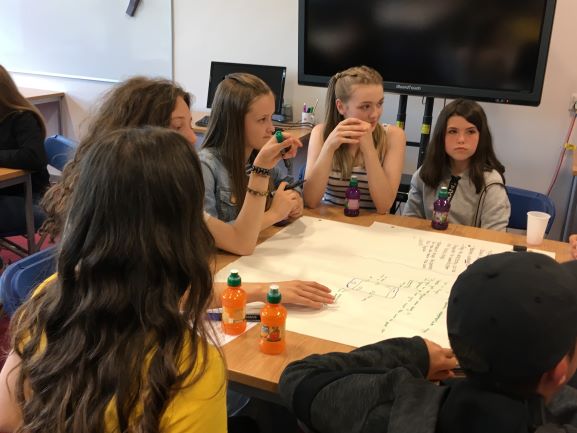 The fourth Young People's Conference took place on 2nd July 2019 at Darlington College, children from six secondary schools across Darlington attended the event.  The aim of the conference is to help  improve young people's understanding of safeguarding issues.
The themes for the conference this year were Internet Safety-the perceptions and consequences of sexting, presented by Mike Clark and Colin Gibson at C:The Box and risk taking behaviour associated with alcohol and drugs, presented by Sarah Norman, Drug Intervention Co-ordinator at Durham Constabulary.
A survey taken at the end of the day told us that 91% of those who attended had enjoyed the day and that 93% had learned something new to take back to school and share with their friends and other pupils.
The young people were asked to take the learning back into their schools to raise awareness of the issues and to report back to us later in the year about how they shared the learning within their school. 
Child Sexual Exploitation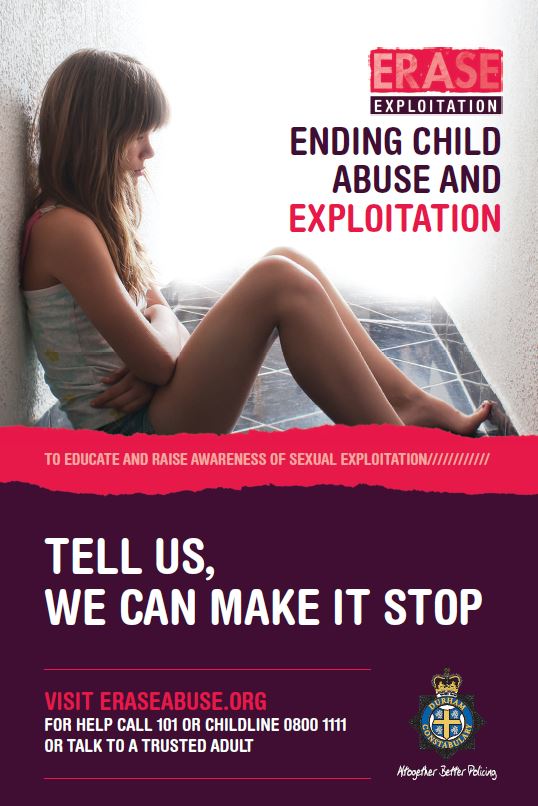 What is child sexual exploitation?
Child sexual exploitation (CSE) is a type of child abuse. It happens when a young person is encouraged, or forced, to take part in sexual activity in exchange for something. Child sexual exploitation involves others getting children or young people to do sexual favours either for themselves, or other people, and this might include being encouraged or forced into having sex, watching others have sex or being touched.
Say Something- Child Sexual Exploitation (CSE) Campaign
There is a helpline that has been provided by a national charity 'Missing People'. This helpline allows you to talk to someone about the issues or the questions that you may have about CSE. They are a team of trained staff and volunteers that are there for you 24/7, completely anonymous and free. To contact them simply call or text 116000.
Possible signs of grooming and CSE
• Using drugs/alcohol
• Displaying inappropriate sexualised behaviour, such as dressing in a sexualised manner
• Sending sexualised images by mobile phone "sexting"
• Unexplained physical harm, like bruises and cigarette burns
• Unexplained gifts or possessions
Where can you find help?
ERASE is a website (Educate and Raise Awareness of Sexual Exploitation) where you can find lots of advice on Sexual Exploitation. The website can be found at www.eraseabuse.org [External Link].
Being in a relationship and thinking about having a sexual relationship is normal, but sexual exploitation is not normal and is a form of abuse.
If you are worried for yourself or a friend, please talk to an adult you trust. Remember: if you are in any danger or feel unsafe, get in contact with the police immediately on 999.
If you would like to talk to someone in confidence you can contact ChildLine [External Link]– You can call them free on 0800 1111 and this number won't appear on a telephone bill. Available 24 hours a day.
You can find out more about sexual exploitation by visiting the Barnado's website [External Link].
If you have concerns about a child's welfare you can also contact Children's Social Care.

Here are their telephone numbers:
• County Durham 03000 267979
• Darlington 01325 406222

Stay Safe Online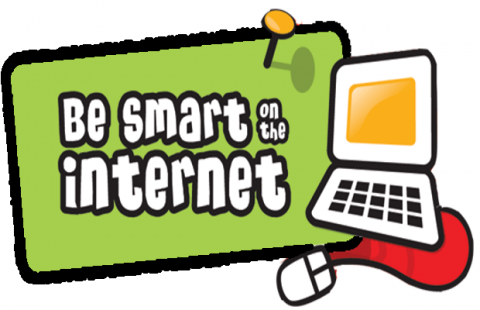 How to Stay Safe Online
Whether you are on Facebook, Twitter, Snapchat, Instagram or any other social networking site, there are things you can do to make sure that you stay safe when you're online.  Top tips:
Don't

 

post or give out personal information– such as your name, email, phone number, home address, and email address or school name – to people who you don't know in real life.
Never

 

share images, send pictures or do anything on a webcam that you wouldn't want your family or friends to see.
When you share photographs online, including on profile pages,

 

make sure that the location you are in can't be identified. For instance make sure that the name of the road /house place you live at or local areas / landmarks and or car licence plates can't be seen by people you don't know.
Keep your online and phone privacy settings set to high. If you don't know how to do this ask an adult who you trust.
Don't accept friend requests or chat to people who you don't really know. Remember 'friends', who contact you, might not be who they say they are!  People can use fake names, profiles and photos to make you think they are someone they're not.
Don't agree to meet up with anyone who you have only spoken to online, and never meet someone in secret on your own, who you don't really know. If anyone suggests that you meet them, always tell your parent / carer, a teacher or an adult that you trust.
Remember to

 

be careful about accepting e-mails, IM messages or opening files from people or names you don't know or trust. These might contain viruses, pornographic images or nasty messages and might allow people you don't know to access your personal information
Make sure you know about the safety features on any networking site. Some, for example, have a 'panic button' which you can press if you see something that shouldn't be there.
If you see something online that makes you feel uncomfortable or worried, or if someone asks you to do something that makes you feel the same,

 

leave the website or stop the chat immediately and tell an adult you trust. This can be a parent, carer, relative, teacher, or you can contact any of the numbers below.
Who are you really talking to?
Being online makes it easy for people to lie and pretend to be someone else. Some people use social media to make contact with children and young people with the intention of "grooming" them. To groom someone is to prepare someone to do something sexual for the benefit of the person making contact. 
Groomers might try to gain your trust by using a fake profile picture and by pretending to have similar interests as you. They might pretend to be your age and have similar interests to you.
People who try to groom children and young people want you to believe their lies so that they can get information about you:
your age
where you live
who else might use the computer that you use or
who else has access to your mobile phone
Once they have lots of information about you and have got your trust and friendship, they often move conversations towards sexual experiences and interests, even asking you to send sexual photographs or videos of yourself.
Some might move towards wanting to meet up, others might try to blackmail you by threatening to share any images/pictures or videos you might have sent them already with your friends and family, if you don't carry on doing what they ask you to do.
Online grooming can take place via chat rooms, instant messaging (IM), social networking sites and email and can involve you:
Being asked to chat about sex online
Being asked to do sexual things on webcam
Being asked to share naked or sexual pictures of yourself
Being asked to look at, or watch pictures or videos of others doing sexual things
Being exposed to online pornography
Or being asked to watch the person you are speaking with do sexual things, such as exposing themselves
Being asked to meet up face to face with the person you have been speaking to online.
Online grooming can happen to both boys and girls, of any age, whether you are gay or straight. No matter where you're from or what your cultural background is.
What is bullying?
Bullying is where the kids who bully use their power, this could be physical strength, access to embarrassing information, or even a large group of people in order to control or harm another child. Bullying is repeated/has the potential to be repeated, over time. Both kids who are bullied and who bully others may have serious, lasting problems.  There are different types of bullying.
There are 4 types of bullying:
Physical bullying is where a person does something to purposely harm you or your belongings
Verbal bullying is where a person says some really hurtful things to you
Social bullying often involves a person not allowing someone to join something or denying you from being a part of a particular group
Cyberbullying often involves someone spreading mean words, lies, and even false rumours online or simply using technology to simply annoy a person.
Physical Bullying
Physical bullying is when one person or a group of people picks on another individual, this is done face to face. Some examples of this consists of hitting, pushing or stealing/destroying a person's items such as books, clothing or lunch money. It can range from a slight action every so often (the aim of this is to demean the person over a short period of time) to a chain of violent and direct actions to hurt the person on purpose quickly.
Possible signs of Physical Bullying
• Coming home with bruises, cuts (unexplained injuries)
• Skipping particular classes
• Saying they feel picked on
• Talking about either violent actions towards other or talking about suicide
• Separating themselves from a group
For more possible signs please visit the Bullying Statistics website [External Link].
Verbal Bullying
It is not uncommon for people to experience some form of verbal bullying (being called names or insulted) at some point in their lives.  Many young people we speak to hear insults on a daily basis when they are in school or socially.  It can be confusing for someone to try and work out whether the name calling is banter or bullying. A young person going through something like this might feel intimidated or feel under pressure not to make a fuss because others are saying it is just a joke. If it is a one off incident then it may be that it is banter. However, if the name calling becomes persistent and regular, then this is bullying. It is equally about how you feel too, if it makes you uncomfortable and you have told them to stop but they are still name calling, then this is what we call verbal bullying. The verbal bullying can be anything about weight, appearance, racist, sexual or homophobic bullying.  
Social Bullying
Social bullying also known as relational bullying, involves hurting someone's reputation or relationships. An example of this form of bullying is telling another child not to be friends with someone. Social bullying also includes spreading rumours about another person, leaving someone out of an activity/group on purpose or embarrassing a person in public.
Cyberbullying
Cyberbullying is when a person or a group of people bully a different individual using technology, this could be using the Internet such as Social Media, mobile phones or even through a games console. Their intention is to either make someone upset, feel threatened, make fun of someone or embarrass someone. People can also get death threats by bullies online also. Often cyberbullying is not a single message. With social media sites and messaging apps anything that is posted about you can be seen by lots of people, these posts can start trending/going viral very quickly. If a person posts things that is not true and does this with the intention of causing someone harm this can be classed as harassment.
Where can you find help?
If you have done everything you can to try to resolve the situation and nothing has worked there are ways to get help, such as:
Talking to a trusted friend about what is going on can help release some of the stress you may have. They may have had the same problem and can understand what you are going through. Talking to any adult that you feel comfortable talking to such as:
• Parent
• Teacher
• Community leader
• School nurse
Family Lives has a free (from landlines and most mobiles) confidential helpline that allows you to contact them if you need guidance, advice or support with family life (including bullying). Their helpline service is open 9am – 9pm, Monday to Friday and 10am – 3pm Saturday and Sunday. Their number is 0808 800 2222 and for more information visit their website [External Link]. They also have a Skype service where you can call them (this is free and confidential). You need to create a Skype account, once your account has been created open the Skype dialler and call 0808 800 2222 and then press the green call button. This will connect you to their helpline.
If you don't want to file a report about someone being cyberbullied you could always talk to someone in confidence (ChildLine) as it is available 24 hours a day. You can call them free on 0800 1111 and this number won't appear on a telephone bill. You can also contact ChildLine through emails, all you need to do is to sign up to Childline. This process is very easy and you don't need to give your email address or your real name, so this is very confidential. You can talk to a '1-2-1'counsellor chat and this is once again private, so nobody else can view the chat but ChildLine.
You can call 999 if there has been a crime or someone is at immediate risk of harm.
Cyberbullying can create a disruptive environment at school. The school can use the information of cyberbullying to help inform prevention and response strategies to it.
There is a website that is a command of the UK's NCA (National Crime Agency) named CEOP (Child Exploitation and Online Protection) this is where you can report the potential online abuse and talk to one of CEOP's experienced Child Protection Advisors. This website can be found at www.ceop.police.uk [External Link].
Drug Addiction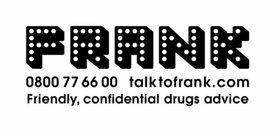 What is drug addiction?
To put it simply drug addiction is the state in which a person becomes addicted to drugs. The first time that you decide to take drugs may be voluntarily however repeated use of them can lead to a person losing their self control and the inability to make to make ration decisions, in fact they will use all types of irrational thoughts in order to justify their behaviour, thus meaning that the addict often is willing to believe everything but the drug abuse is the reason for their abuse. Illegal drugs which (there are many of) as they can cause damage to your heart and your circulatory system. A few examples of illegal drugs include Heroin, Cocaine, Ecstasy and LSD. Illegal drugs have been put into 3 different classifications, these being 'Class A' , 'Class B' and 'Class C'. They are in order of being the most dangerous (Class A).
Where can you find help?
A website called 'Talk to Frank' is where you can find a lot of advice/guidance about drug addiction and overcoming it.
The website can be found at www.talktofrank.com [External Link]
You can also text message them on 82111, ring Talk to Frank on 0300 123 660 or email them frank@talktofrank.com 
Finally, you can live chat with someone, you will find this at www.talktofrank.com/livechat [External Link].
FRANK is on hand to give you some confidential advice.
SWITCH
SWITCH is the young people's substance misuse team based in Darlington.
The purpose of the service is to help young people who are misusing, or at risk of misusing drugs and alcohol.
Our aim is to offer information, education and practical support.
Young people, family or professionals can access and refer into the team through the confidential secure e-mail address
darlington.neca@neca.cjsm.net
The team is child/family focused and works flexibly and creatively to overcome problems associated with substance misuse. We provide a holistic approach which centres on the health and well-being of young people.
For further information  contact the SWITCH team on
FREEPHONE 0800 862 0987 or text 07590 442 804.
What is Sexting?
Sexting is when someone shares an intimate photo of themselves with another person via text, BBM, IM or social networking sites like Facebook, Flickr or Twitter etc.  if this has happened to you try not to panic.  There are steps you can take to minimise the effect of your mistake.
You can take control of the situation yourself by doing the following:
If you have posted the image on to a social networking site like facebook, then you should remove it immediately.
If you have sent an image to someone else you need to ask them to delete it.
If the image has been posted by someone else on a social networking site, like facebook, then you should report it. Each social networking site will have its own reporting tool. If you're unsure, ask an adult to help you. Use the reporting tool to tell the site what has happened, as it breaks their own terms and conditions and they will remove it.
You will need to find out if the image is available elsewhere online. You can do this by searching for your name and username and placing your name in inverted commas: "
It is a good idea to repeat the search regularly over a few weeks.
It may be impossible to delete everything online but you will feel more in control if you know what you will say to people about it:
I've made a mistake
I've learnt from my mistake
Always turn to a trusted adult for support and your close friends will be there to help you through this. 
If someone is forcing you to send an inappropriate image of yourself you should report them to the Police by calling 101.
You can call also call Childline free on 0800 1111 and this number won't appear on a telephone bill. Available 24 hours a day.
To make an online report click on the following link and follow the instructions: www.ceop.police.uk/ceop-report/